Profile

Caporali's World of Geek
A Totally Random Journal
Free Account
Created on 2009-05-22 16:27:53 (#380808), last updated 2009-05-22 (434 weeks ago)
553 comments received, 0 comments posted
127 Journal Entries, 53 Tags, 0 Memories, 1 Icon

About
| | |
| --- | --- |
| Name: | caporali |
| Birthdate: | Apr 10 |
| | |
| | |

Mini Bio
A little bit about me... with bad English & all! :)

Tagged - June 2008 - MC

Daydreamer with a huge penchant for procrastination. Aries with ascendent in Aquarius. Crazy, stubborn, impulsive, and allergic to authority... that's me. I'm also hopelessly romantic. I love anything that is fantasy and romance. I lost count of how many times I've read Lord of the Rings and watched Gone with the Wind. Or Blade Runner. :-) I love bad boys with a heart of gold. I also have a long string of imaginary boyfriends, most promintently Darcy, Aragorn, Rhett Butler, Spike (from Buffy, not the Spike-pod that was on Angel), Dean Winchester, and Ares (from Xena). Right now, however, my heart belongs to Eric Northman.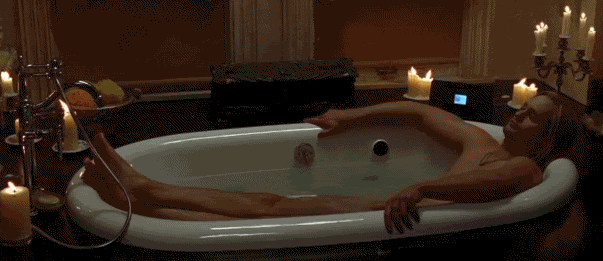 Mood Theme by

thetragicangel

Connect
alexander skarsgard
,
alexander skarsgård
,
alternative
,
anne rice
,
battlestar galactica
,
bbc
,
being human
,
blade runner
,
blood ties
,
bram stoker
,
buffy
,
buffy the vampire slayer
,
charlaine harris
,
charlotte bronte
,
classical music
,
dark angel
,
dean winchester
,
dollhouse
,
dostoevsky
,
dracula
,
edgar allan poe
,
eric northman
,
eric/sookie
,
fantasy
,
generation kill
,
hercules: the legendary journeys
,
highlander
,
highlander the series
,
james cameron
,
jane austen
,
ken loach
,
ken russell
,
lady oscar
,
legend of the seeker
,
lord of the rings
,
metal
,
methos
,
moonlight
,
new amsterdam
,
oscar wilde
,
pride and prejudice
,
punk
,
ridley scott
,
russian literature
,
sanctuary
,
sci-fi
,
sookie stackhouse
,
southern vampire mysteries
,
spike
,
spuffy
,
star trek
,
star trek: tng
,
star trek: voyager
,
supernatural
,
terminator
,
terminator: sarah connor chronicles
,
tim burton
,
true blood
,
vampires
,
victorian literature
,
xena
,
xena warrior princess
,
xena/ares

People
[View Entries]

[livejournal.com]
alethialia
,
alexandral
,
amelora
,
bandofsisters
,
beadrbop
,
bingomassacre
,
bluebear-74
,
bowiepix
,
buffy-the-vamp6
,
caporali
,
catchester
,
chase820
,
chasedestructo
,
cyberducks
,
deaana
,
debaser28
,
earachemyeye
,
edeainfj
,
endlessdeep
,
eumelkeks
,
galidor
,
girlfmkitty
,
gothic-nyx
,
hermine
,
huntr3ss
,
hyzenthlayk9
,
isilwath
,
kateorta
,
keeper-of-stars
,
kereia
,
kimabear
,
kobawan
,
leasha027
,
leia1912
,
millymarie
,
orchidblossoms
,
pat-t
,
petzipellepingo
,
rascalthemutant
,
rissa333
,
rmprincess
,
roxybisquaint
,
sinkinto-heart
,
solsticedawn
,
sookie-gurl
,
spikeysgrl18
,
sterni75
,
sweet-mizery
,
tes-fic
,
the-grynne
,
thetragicangel
,
trueblooddallas
,
trueblooddotnet
,
txone
,
unovis-lj
,
valoise
,
vampbitten
,
vikingvamplover
,
vtress29
,
yeuxdebleu

Communities
[View entries]

Feeds
[View Entries]

Subscriptions (0)

Linking
To link to this user, copy this code:
On Dreamwidth:
Elsewhere: